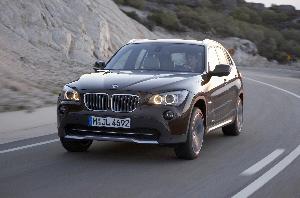 GENEVA - Norbert Reithofer, chairman of BMW AG, announced that the luxury brand will locally assemble the X1 SUV in China on the media day of the Geneva auto show, Beijing Times reported. He also revealed that BMW aims to sell 100,000 vehicles in China this year.
The China-made BMW 3 Series will also launch lengthened versions with longer wheelbase, according to Reithofer.
Officials at BMW China and BMW-Brilliance expressed their surprise when asked for comments, as they hadn't yet heard the news.
Last November, BMW and Brilliance signed an expansion agreement to construct a new factory in 2010. The plant has a total investment of ¥5 billion ($725 million) and will boast an annual capacity of 300,000 units.
Since announcing the new plant, there has been much speculation on which model BMW is likely to introduce and locally assemble there. Qi Yumin, chairman of Brilliance Auto Group, said last September the model will be something totally new that had not been sold overseas.
The exported BMW X1 was launched in China this January with a price tag of ¥552,500. Analysts said the X1's main rival would be the Audi Q5, which is also locally assembled in China.
China has become the fourth largest market for the German premier carmaker in 2009. Reithofer said BMW-Brilliance would guarantee sales of 100,000 vehicles in 2010, which seems to be an easy mission to accomplish in the continuously growing luxury car market in China.
BMW-Brilliance sold 6,000 vehicles in January of 2010, a 114 percent year-on-year jump, according to CBU-Autostats.